2x La Lunfardita, Madrid
8 December 2018 @ 13:30

-

23:00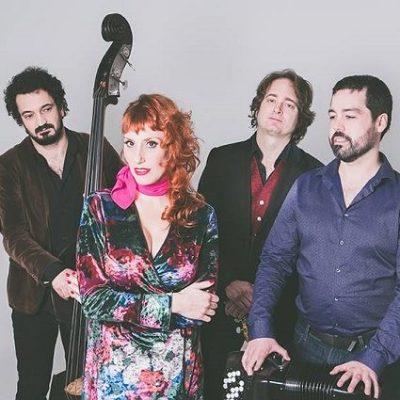 La Lunfardita from Madrid: Tango with Django

Concert Eindhoven between 13:30 and 17:00 in Plaza-S >> Schellensfabriek, Bleekweg 1F, Eindhoven.
Entrance is free, and we can dance!
20:15 tot 23:00 in the Cultuurboerderij, Westelbeers, Voldijnseweg 8.
Entrance € 12,50 and if there is space, we can dance!
You can also sign up to join in the dinner >> in advance.
Big chance of a small after party there with dance music!