Air for Tango & djIsaac
18 October 2020 @ 18:30

-

22:30
Concert, performance and milonga in SCALA, a special event: "Air for Tango". Sold Out!
The bar remains closed. Bring something to drink with you and given the measures that should not be alcohol!
The Pannonica Quartet will play for us: 4 talented saxophonists, with a unique style to interpretate the traditional orchestras preview op YouTube >>
The famous tango couple Ezequiel & Geraldin will perform during the concert and the milonga.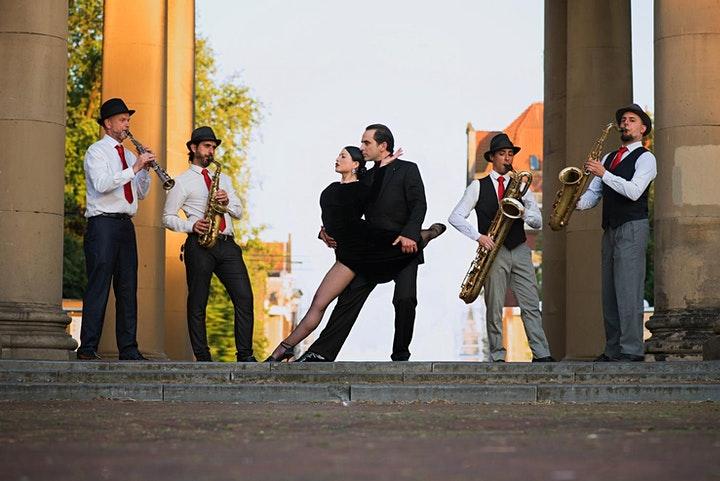 18:30 SCALA doors open, find a seat in the main hall
19:00 concert Pannonica Quartet
19:30 show Ezequiel & Geraldina
19:45 dancers will be invited to join the dancing
20:00 – 22:30 milonga with Pannonica Quartet & djIsaac
About Air for Tango:
Air for Tango is an initiative that consists of several events in different cities of the Netherlands. The mission of the project is to take a step towards the reactivation of the Tango scene by bringing Tango music and dance back to the community. All events include a live concert, a Tango dance show and a Milonga.