Argentinian Tango Night in Rozenknopje
26 October 2019 @ 18:00

-

23:00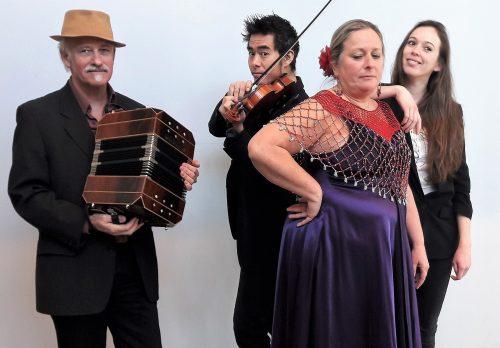 Deze avond proef je de Argentijnse tango op meerdere manieren en waan je je in de bovenzaal van de Rozenknop even midden in Buenos Aires. Elke wijk (barrio) van Buenos Aires is wel op een of andere manier verbonden met de tango en muziekgezelschap Tango de Barrio laat je vanavond de tango zien en horen op verschillende manieren.
Zoals de tango uit de "Epoca de Oro" ,de gouden jaren van de tango, het opzwepende "Milonga de mis amores" of de rustig swingende "Milonga Triste". Van bandoneon virtuoos Anibal Troilo, of het subtiele "Desde el Alma" maar ook modernere tango zoals het betoverende "Oblivion" van Astor Piazzolla.
Daarnaast kun je letterlijk de tango proeven want voorafgaand aan het concert van Tango de Barrio kun je deelnemen aan een Argentijnse wijnproeverij georganiseerd door Varna wijnen. Tijdens de proeverij worden diverse Argentijnse tapas geserveerd zodat ook de innerlijke mens niet wordt vergeten!
Wijnproeverij + tapas + concert € 40,00
Alleen concert € 10,- in de voorverkoop € 12,50 aan de deur
Deuren open 18.00
Wijnproeverij en tapas 18.30