Salsa workshop & milonga dj Robert-Jan
27 December 2019 @ 19:30

-

01:00
Free workshop salsa with Salsapati, Lea Zwartjes & John Smit from 19:30-20:45
Lea was looking for something in which she could express herself completely. "From the moment I took the first basic steps and heard the salsa music, I knew what I wanted … dance!" The pleasure of dancing with the necessary attention to technology.
John was born in Jakarta, and practices the Salsa / Bachata / ChaCha / Mambo fanatically and has already given many workshops and lessons, he likes to share his knowledge and enthusiasm. In 2010 he became Dutch champion with the show team.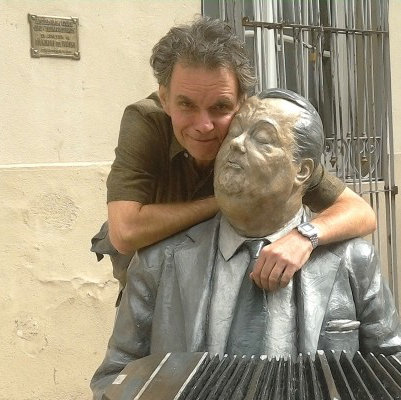 Hi,
I'm Robert-Jan. Around 2000 I started dj-ing at TipoTango. 85% (or more) of the music I play consists of tango's, waltzes and milonga's from the golden age. For the much needed variation and refreshment, I occasionally throw in some nicely danceable non-tango.
I play in tanda's with clear curtains!