Workshop & Milonga DJ Yerpun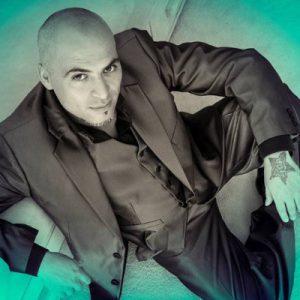 Workshop "scan your tango" and milonga with DJ Yerpun
(and private lessons on Monday March 09 in SCALA)
As a child Yerpun used to play in the garden while his grandfather was listening to tango music. After many years of oblivion, he visited the milongas of Buenos Aires and fell in love with the music they played. He listens to tango with the ear of a musician en feels the music with the heart of a milonguero. With the knowledge of the feeling that each orchestra produces, he weaves an evening rich of ambients, which fluently passing by in the exact moment. Yerpun gives importance to create a milonga that has the same quality as the milongas have in Buenos Aires.
Workshop Scan your tango 15:15 – 16:45 € 15,- p.p. mail: danstango.online@gmail.com
Premise: Having a comfortable and flexible embrace that allows us to listen and adapt to the needs of our partner during the dance.
Objective 1: Understand the functionality and organisation of our body.
Points to work: Mastery of the axis and body weight, conscious postural reeducation and release of unnecessary tensions.
Objective 2: Understand the fundamental role of dissociation as a tool of connection and containment in the embrace.
Points to work: Improve own dissociation and use it as an engine of the leading and the accompaniment of the movement of the follower.
Objective 3: How to be LEADER "of the team"
Points to work: Exercise sensitivity, suggest listening, building trust and complicity in the embrace, yield the protagonism, sharing movement, music, enjoyment.
On Monday March 09 private lessons, € 70,- pp per hour and € 90,- for a couple, book directly with Yerpun via:
Whatsapp: +62 878 5038 4049
Facebook: Juan Carlos Caceres
E-mail: danstango.online@gmail.com