Dit evenement is voorbij.
1e zaterdag van de maand, dj Jonas Maria
2 april 2022 @ 20:00

-

01:00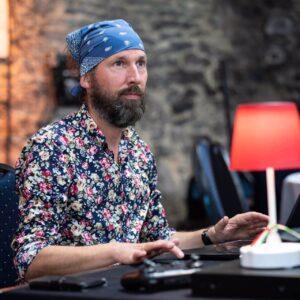 Deze zaterdag hebben wij een traditionele maar zeer energieke dj in huis. Kom en ervaar.
Parkeren gratis voor de deur.
Entree €7,50
Tekst van de dj:
The overture begins with the first note/sound of the music.
It`s not just black or white, it`s the variety of timbres that
makes the rainbow of music come alive.
Immerse yourself in this wonderful passion – TANGO!
The message of this is that I am very thankful that this music has come into my life. It is a gift that fulfils me; I say thank you for allowing me to play, listen, list and dance.
During this time I can immerse myself in another world;
mysticism, mood, melody, atmosphere, fantasy.
Music, lyrics, melody and dance inspire me and give me
what I miss in this world; then I feel the energy!
Mind, body and soul combine to form a whole.
The music changes me, puts me in a trance:
let the feelings flow – Flow!
I know what I do and I love what I do!
I want your inner child to blossom as my inner child revives
with the music, rhythm, emotions, joy and fun.
With my music I would like to tell you a story and take you
on a journey that we do not know where to go ….
It should be a celebration for all of us – a mutual giving and
taking, which I like to celebrate together with you because
I love you as a human as I love the music
The most beautiful moods and moments are always experienced together!