TipoTango works together with several teachers and tango schools.
You can take almost every day tango lessons Scala. The teachers also offer specials on weekends and during periods between series regular classes. More information by TANGO school can be found on their websites.
TipoTango also organizes regular specials with teachers (also from abroad). Information about this can be found in specials and events or sign up for our newsletter.
Check the sites of the tango schools for more info & contact details:

Tango Artisan Stefan & Marian, supscription for the classes >>
Mi-Tango Marian & Stefan, supscription for the classes >>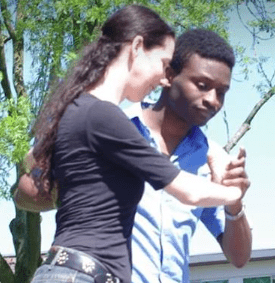 Sonja & Francis Tango Dojo >>
Supscription eltangodojo@gmail.com or call Francis 06 3977 5054