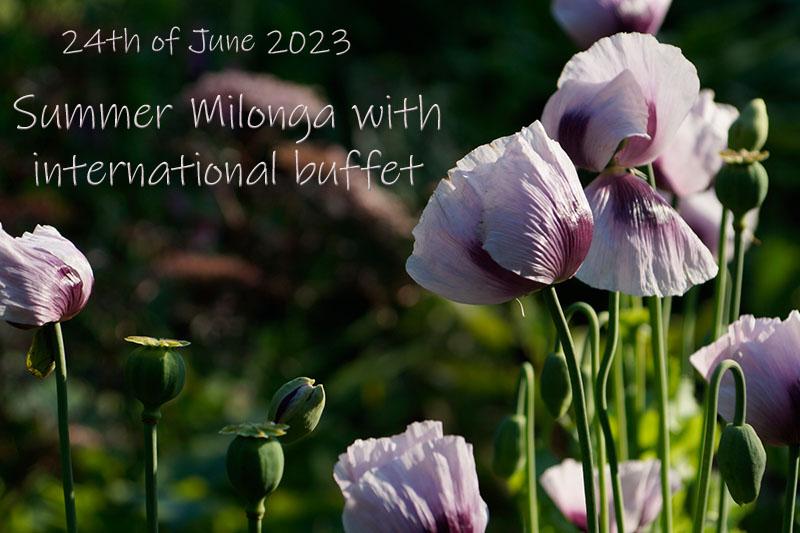 On the 24th of June2023, Inci, Jacqueline and Roseanne will organise a contemporary Milonga with a delicious international and summer buffet to celebrate Midsummer. The salon starts at 6pm and continues until midnight.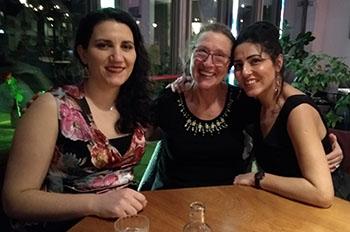 The aim is for as many visitors as possible to bring a tasty dish. Inci and Roseanne, who will be in charge of the contents of the buffet, challenge everyone to bring the tastiest, preferably international, dish they know. Of course, it should be discussed beforehand what the dish will be to avoid too much duplication and to ensure that the buffet is nicely varied. For that, one can use the form that also serves as a registration form, as registration is required for this incredibly fun evening. By the way, this registration is individual, a partner is not necessary.
There will be a glass of Sangria for everyone (with or without alcohol). There will also be a surprise this evening.
Our DJ for this evening is Mateo Ataç, who will provide the very best tanda's so that everyone will hit the dance floor and we will all have an unforgettable evening.
When choosing a dish, let your imagination guide you or think about what goodies you once ate on holiday, recipes can indeed be found online. If you would like to contribute but are unable to choose, please mention this on the registration form, and the ladies will be happy to help you decide. When preparing, assume it should be a snack for about 5-6 people, a full meal is not necessary!
Entrance fee for this Milonga with the delicious, summer buffet will be 10 euros.
Register for snack and salon with this form.